Programs Tailor Made for All Needs
Changing our Community one person at a time!
Concord Community Development Corporation
Tue, Aug 10
|
Online Event via Zoom
Open Auditions for 3 one act plays
Calling all actors and actresses! This is your chance to be featured in our Playwrights Festival! We have three One Act Stage Plays that may be a perfect fit for you. Join us for our open auditions.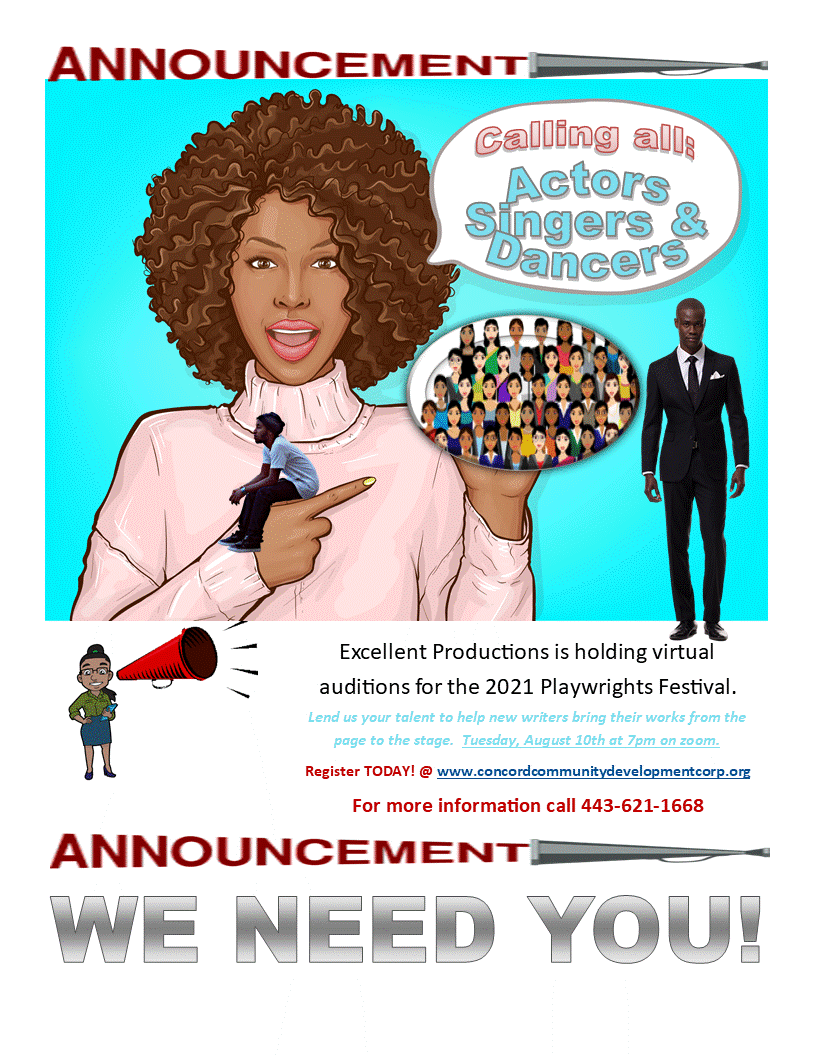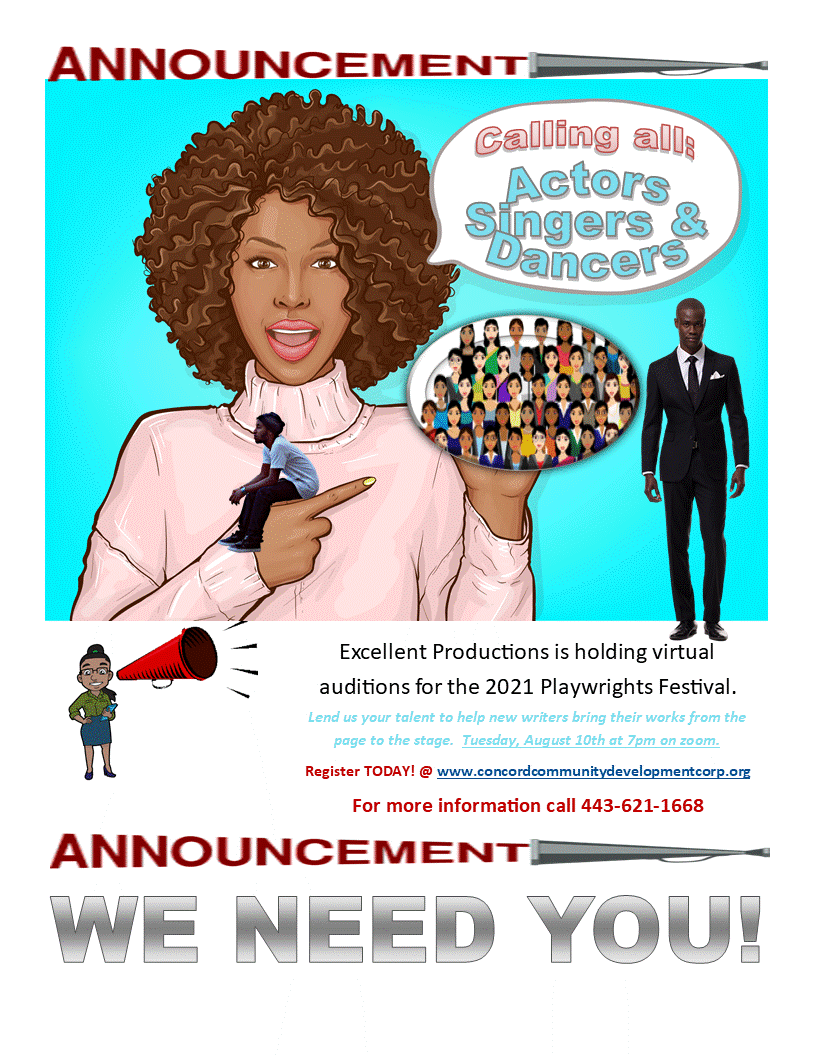 Time & Location
Aug 10, 2021, 7:00 PM EDT – Aug 17, 2021, 10:00 PM EDT
Online Event via Zoom
About the Event
Our Scriptwriting Class participants have finished their One-Act Stage Plays, and now it's time to see how it all unfolds on stage! We are holding open auditions to see which character best fits you. RSVP so we can send you the details!